Spatial Tower is a Dislyte Trials mode, where players use their Esper heroes to fight against different enemy comps, climbing on the ladder, and get a lot of rewards, including Gold Records, Divina, Spirimon, high-quality relics, and more!
This is an incredible source to get a lot of valuable resources that you should never ignore. Simply spend all of the energy you have here to get the rewards, and don't hesitate to comment down below if you need any help regarding any specific enemy!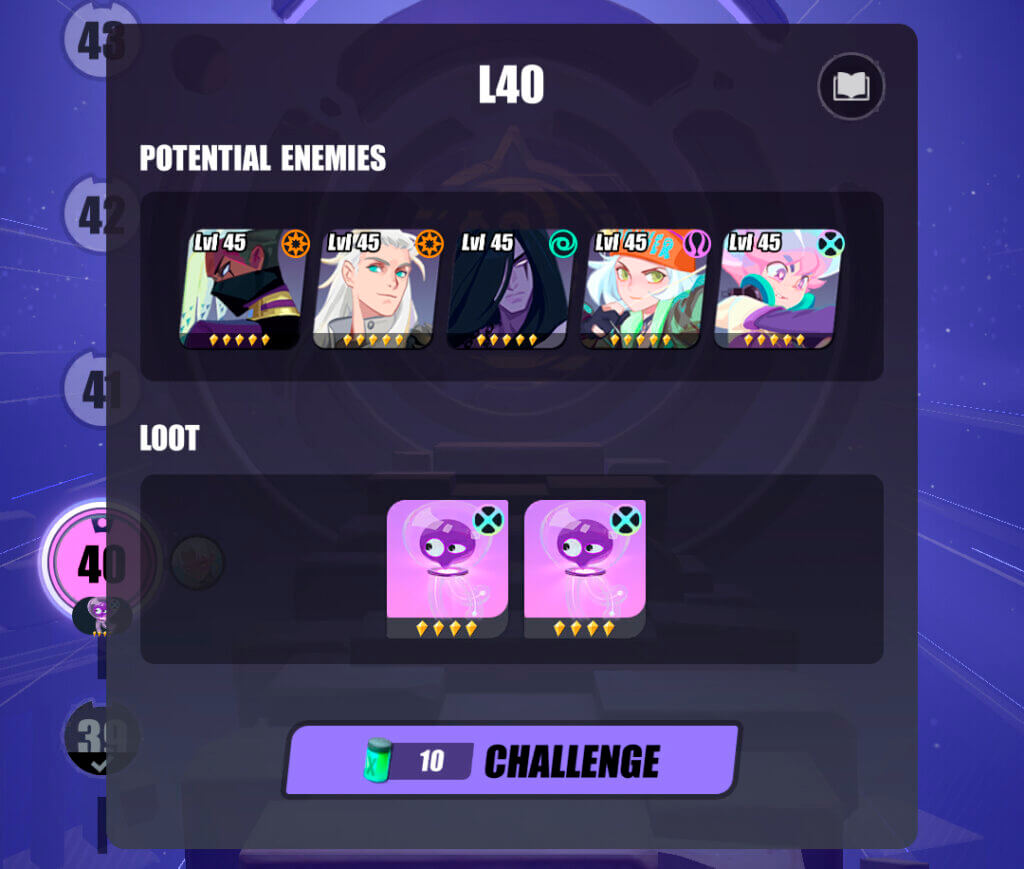 Spatial Tower Rules
The Spatial Tower holds 100 levels in total, the first 80 of which are available at the moment. More tower levels are available in the upcoming updates.
Clear each level to receive a reward and unlock the next.
Every 10 tower levels, a huge reward is offered.
Each level in the Spatial Tower can only be challenged once, and, cannot be reattempted upon clearing.
Friend Assist unavailable in the Spatial Tower.
Spatial Tower Rewards
| | |
| --- | --- |
| Tower Level | Rewards |
| 10 | Gold Record x1 |
| 20 | 4-star Divina x2 |
| 30 | Gold Record x2 |
| 40 | Epic Spirimon x2 |
| 50 | Gold Record x2 |
| 60 | 5-star Divina x2 |
| 70 | Gold Record x3 |
| 80 | 6-star Wind Walker Set |
| 90 | Gold Record x3 |
| 100 | Donar (Thor) |