Kronos (Ritual Miracle) is the best place in Dislyte for farming relics: War Machine, Astral Witchcraft, Wind Walker, Sword, Avatara, Master Grove, and Adamantine. At the moment, there are 10 difficulty levels in total.
In this guide, let's take a look to see how the boss mechanics work, and the best team formations (squads) to beat the Kronos with ease!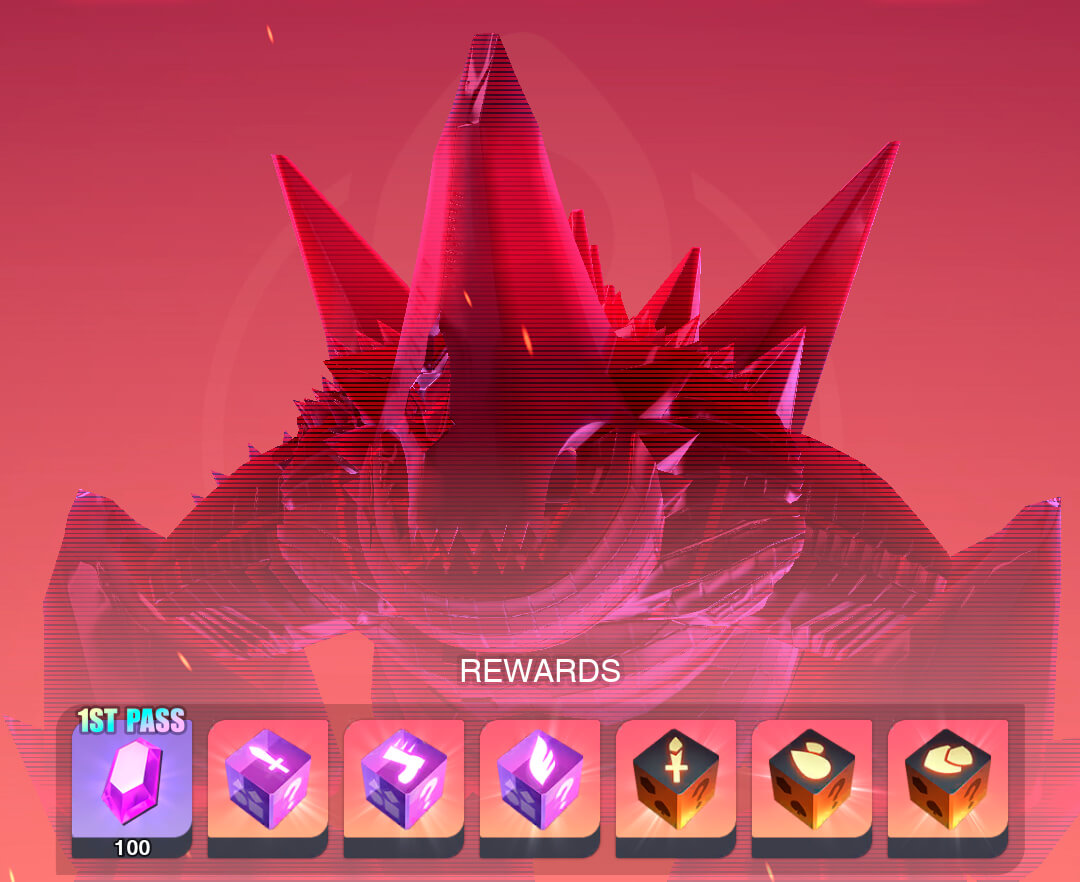 Kronos Basic Information
Kronos' passive Death Knell grants a significant damage bonus against targets with relatively less HP plus a bonus turn upon the defeat of any such target.
Kronos' Earth Shaker, on the other hand, can only target whichever enemy has the lowest percentage of remaining HP. An effective strategy against Kronos relies on healers to maintain a healthy team.
Kronos Skills
At first, let's take a look at the Kronos boss skills to see how basically it the fight works so that we can find the best options to deal with this Dislyte boss.
Before you can get to the boss, you need to take down 2 small enemy waves first. They are easy to defeat, however sometimes they can take down your weak units, making it harder for you to defeat the Kronos. You want to take them down as soon as possible, and give your weak units enough HP/DEF to sustain through these waves.
| | |
| --- | --- |
| Exploitation | Damages all enemies once. |
| Death Knell (Passive) | The lower the target's current HP, the higher the damage dealt by this attack. If this attacks slays the target, grants an extra turn. |
| Earth Shaker | Channels all of Kronos' energies into an attack against all enemies. Then launches a severe strike against the enemy with the least health percentage and inflicts Stun for 1 turn. |
| Suppression | Tablet Damages all enemies once. Has a chance to inflict Stun for 1 turn. |
| Blessing Tablet | Purifies all debuffs from the Boss and boosts their AP. |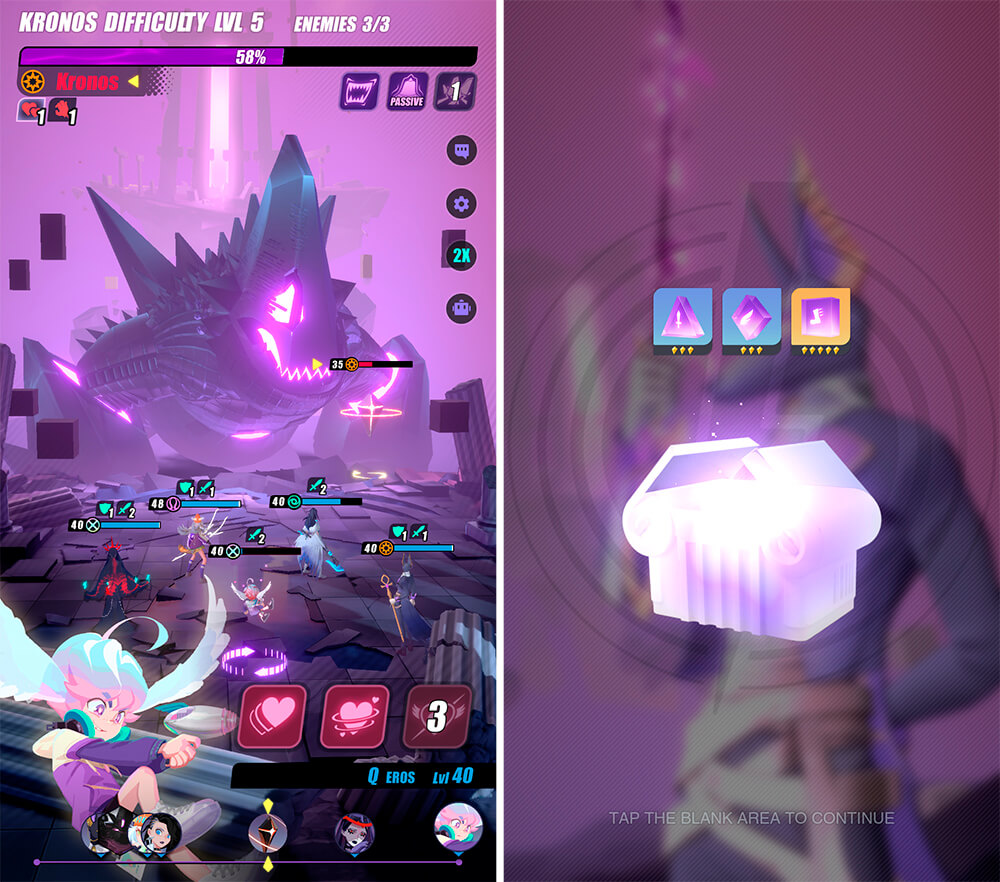 Best Kronos Squad Formations
Quick Kronos Formation Guide for Beginners
By thelvyn123
This guide is for new and free-to-play players who are looking for easier ways to defeat the boss using easy-to-obtain Espers.
DPS heroes usually use 4-relic set War Machine to boost the ATK. Also, you want to use 2-relic set Fiery Incandescence (C. Rate %) on them if you have, otherwise using the counterattack relic set Sword Avatara is fine!
In general, you want to have ATK%/C.RATE and SPD on your main DPS units for the early teams. Later, you can replace C.RATE with C.DAMAGE and replace SPD for ATK% when you have strong relic sub stats.
For support units (Healers, Buffers, Debuffers, etc.) you want to use the Wind Walker set as it gives a lot of extra SPD, allowing them to cast their skills faster. It's recommended to use 2-relic set Adamantite on them to give extra Shield, making your runs more stable. On the Relic Slot 6 (Mui II), it's recommended to use SPD as the main stat.
Speed (SPD) is the best stat for support units as you always want them to be fast enough to cast their debuffs/buffs before your DPS units. Other main stats and sub stats are not really important, you just want to give them enough survivability stats (HP and DEF) so they can last through waves and hard hits from Kronos. Normally, support units are tankier than DPS units as you don't have to focus on C.RATE / ATK% as the main stats.
Early-Game Kronos Team Composition
This composition contains 4 free guaranteed Espers that all players obtain right from the beginning of the game.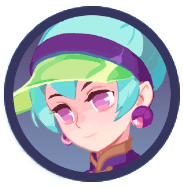 Chang Pu is not a free hero but it's super easy to pull her out from the Gacha as she is only a 3-star rare Esper.
After a few days, you will be able to get couples of Chang Pu copies without any issues.
| | | |
| --- | --- | --- |
| Unit | Role | Description |
| Mona | DPS | Clears small waves, offers decent DPS against Kronos |
| Q | Debuffer | ATK Down/DEF Down debuffs and has Link to defeat the Tablets. |
| Drew | Debuffer/DPS | DEF Down debuff and offers decent single target damage to Kronos |
| Helena | AP Down/Healer | AP Down, Crit Boost, and great Healing. |
| Chang Pu | AP Down/Healer | AP Down, a lot of Healing. |
Alternative Espers
As you progress further in the game, you will be able to obtain a lot better units and they will always deserve a slot in your team.
The above Espers provide much better utilities comparing to the free units in the starting team composition above.
Do note that you usually want to have a healer in your team no matter what, unless your team is super strong and can survive all hits with ease. Helena provides C.RATE Up Boost while Chang Pu offers better healing, choose what your team needs!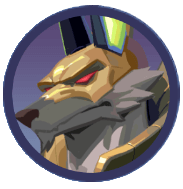 Sander
He is super strong for Kronos, offering a lot of AP Down and Speed Down debuffs. His skills also have great ATK%, allowing your team to speed up the runs easier. He also has the leader ability that speeds up your team, which is better than Mona's leader skill for Kronos.
You can do some more tests with the other AP Down/SPD Up units, but in general according to my tests, Sander is the best.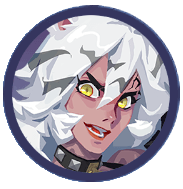 Lin Xiao
She is another excellent DPS for Kronos. She is also extremely strong for Apep.
She has the AP Down debuff on her first skill, DEF Down & SPD Down on her 3rd Skill. The 2nd skill hits like a truck, applying a ton of Bleeds towards the Boss, which is super helping whenever you just need some extra damage to finish it.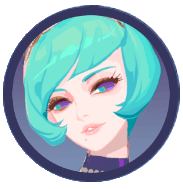 Celine
She is probably the best AP Down hero in Dislyte as she also provides SPD Up for the entire team. She syngergies super well with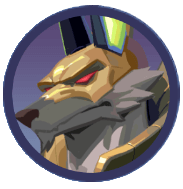 Sander if you already have him.
In term of AP Down, she is straightforward and much better than Helena or Chang Pu. However, do remember that you can stack AP Down debuffs, so it's better to replace Q with Celine if you can.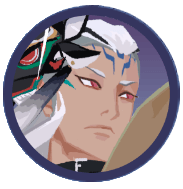 Lu Yi
He is made for Kronos. He has Bleeds and allows all other heroes to do more damage to the boss. Also, his captain ability increases all Esper's ATK by a further 30% in Ritual Miracle and Sonic Miracle.
What a beast!
Situational Espers
The below units are stronger than Q but might not be a better option to replace the other Espers.

Melanie is a good option for AP Down debuff. The passive skill makes her a super consistent unit for casting AP Down. However, she doesn't add much other utility to your team.
She is better than Helena for most teams. If you have Sander being the leader, she really shines.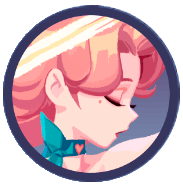 Malin
She is a decent choice for AP Down and SPD Down. She can land both debuffs with her 3rd skill but she doesn't provide the SPD UP while Celine does. So in general, Celine is much better than her. The second skill gives an AP Up buff to one of the DPS units, making her a decent option for your team if you need some more DPS.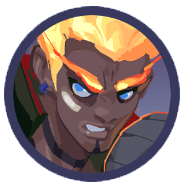 Lewis
His leader skill is better than Mona's skill as it allows you to use Crit Damage relics early. The only reason makes him not really the best replacement for Mona is because his 2nd skill deals some damage on himself, which can make Kronos sometimes 1-shot him. You can stack Adamatite Relics to give him more survivability or can also use your healers with good SPD to support him.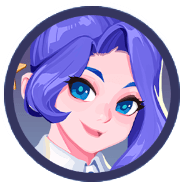 Ye Suhua
She is amazing in Point War and is also pretty good in Kronos. She doesn't offer AP Down, which can make your runs a bit less consistent If you don't have Lin Xiao or Sander in your team.
When she is in the right team comps, her ATK Down, ATK Down, and ATK Up debuffs can make your runs faster and more stable.
She is still better than Q anyway.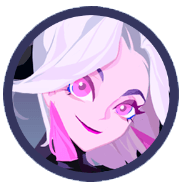 Coco
She is excellent for Kronos when in the right team. As she doesn't offer DEF Down, it's hard to replace Drew with her if you don't have the right supports. So you would generally want to replace her with Mona in the early game. Also, since she doesn't have the leader ability, you will also want to use Lewis or Sander in your team as well.
She is super strong when you stack up the Adamantite relics to buff her 3rd skill. Having 3 sets of Adamantite really skyrockets her damage.
Kronos Rewards
Players receive random relics at random grades/rarities, and a decent amount of E-Cash when defeating the Kronos.

At the moment, War Machine, Astral Witchcraft, Wind Walker, Sword, Avatara, Master Grove, and Adamantine relic sets are available in Kronos.