Nick


With the unlimited strength Magni, Nlick tirelessly works to impove and repair the city.

summary
Nick is a Controller Esper who can extend enemy ability cooldowns while Silencing them. Stone Fists reduces the target's ATK. Landslide extends the target's ability cooldowns. After ascension, upon successful extending, it reduces his own ability cooldowns. Skyfall attacks all enemies, dispels their Shield, and Silences them. It also increases his AP based on the number of enemies successfully Silenced.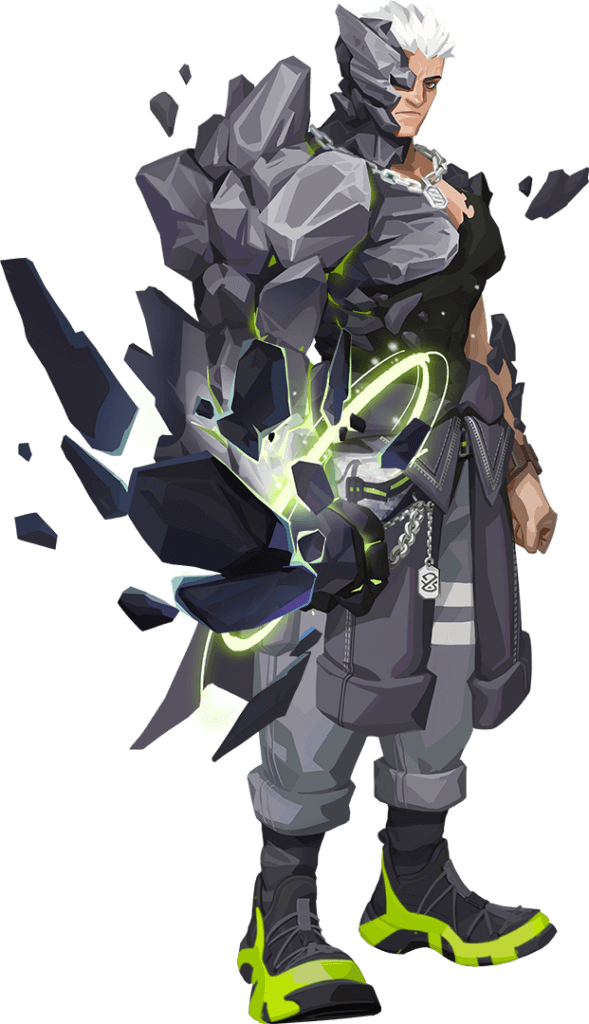 Ratings
Recommended sets
Wind Walker Set x4
+25% SPD
Ocean Waves Set x4
Grants a 35% chance of reducing all ability cooldowns by 1 turn at the start of the Esper's turn.
Apollo's Bow Set x2
+25% ACC.
Master Grove Set x2
+25% HP
skills

Stone Fists
Attacks 1 enemy. Deals 120% ATK damage. 60% chance of inflicting ATK Down for 2 turns.

Landslide
Attacks 1 enemy 2 times. Each hit deals 120% ATK damage. 60% chance of extending all ability cooldowns of the target by 1 turn. Upon successful extending, reduces all of Magni's ability cooldowns by 1 turn.
Cooldown: 4 turns
Skyfall
Attacks all enemies. Deals 120% ATK damage. Dispels enemy Shield. Silences them for 2 turns. Each enemy Silenced increases Magni's AP by 10%.
Cooldown: 4 turns

Captain Ability
Increases ally DEF by 24%