Eira


It is Eira's turn to shine thanks to Freya's bountiful imbuement of celestial powers.

summary
Eira is a support Esper endowed with AP-based control abilities.
A strike with Eira's Seabreeze Sonata will damage the entire enemy team while inflicting an SPD down and AP reduction debuff. Divine Love dispels debuffs on an ally and grants a powerful protective enchantment, Brisingamen's Watch. Any act by a teammate automatically grants the Brisingamen's Watch bearer an AP bonus.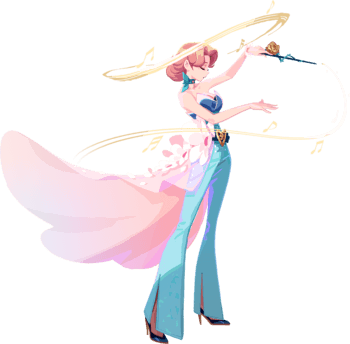 Ratings
Recommended sets
Wind Walker Set x4
+25% SPD
Ocean Waves Set x4
Grants a 30% chance of reducing all ability cooldowns by 1 turn after an ability is used.
Apollo's Bow Set x2
+25% ACC.
Apollo's Bow Set x2
+25% ACC.
Recommended Resonance
HP
Targeted Constraints: Each surviving enemy grants ACC +2%
Law of Conjunction: When granting a buff, each buff restores one's own HP equal to 1% max HP, up to 3% max HP per turn
Crisis Response: If HP is below 50%, all allies' damage +2%, up to +6%
Hasty Action: If a skill is in cooldown, SPD +10
Life Flux: IF the target's HP is below 40%, target's healing efficacy +5
skills

Chords of Heron
Deals 120% ATK damage to an enemy target, with a 25% chance of gaining an extra turn.
Lvl 2 Damage increased to 105%
Lvl 3 Chance to trigger increased to 60%
Lvl 4 Damage increased to 110%
Lvl 5 Chance to trigger increased to 70%
Lvl 6 Damage increased to 120%

Divine Love
Purifies all debuffs from a teammate, reduces their Ability Cooldowns by 1 turn, and grants them Brisingamen's Watch for 2 turns.
Cooldown: 3 turns
Brisingamen's Watch: Grants 15% bonus AP at the end of each teammate's turn. Cannot be debuffed.

Seabreeze Sonata
Deals damage to all enemies equal
to 120% of ATK, inflicting SPD
Down for 2 turns and lowering AP
by 30%. Also resets Divine Love's cooldown.
Cooldown: 4 turns.
Lvl 2: Damage increased to 95%
Lvl 3: Damage increased to 100%
Lvl 4: Damage increased to 110%
Lvl 5: Damage increased to 120%
Lvl 6: Cooldown reduced by 1 turn
Enhanced at Ascension III

Captain Ability
All allied Espers' ATK increases 24%.