We will be taking Dislyte offline for a short time on November 16, 2021, 7:00-10:00 (UTC+0) to update and improve the game. Lvl 5+ players at the time of the update will receive a 240 Organa reward via in-game mail afterward. You won't need to redownload the app this time, but keep in mind that the update could take longer.
You will be unable to sign in during this period, and so please be aware that it is coming and may force you to log out unexpectedly.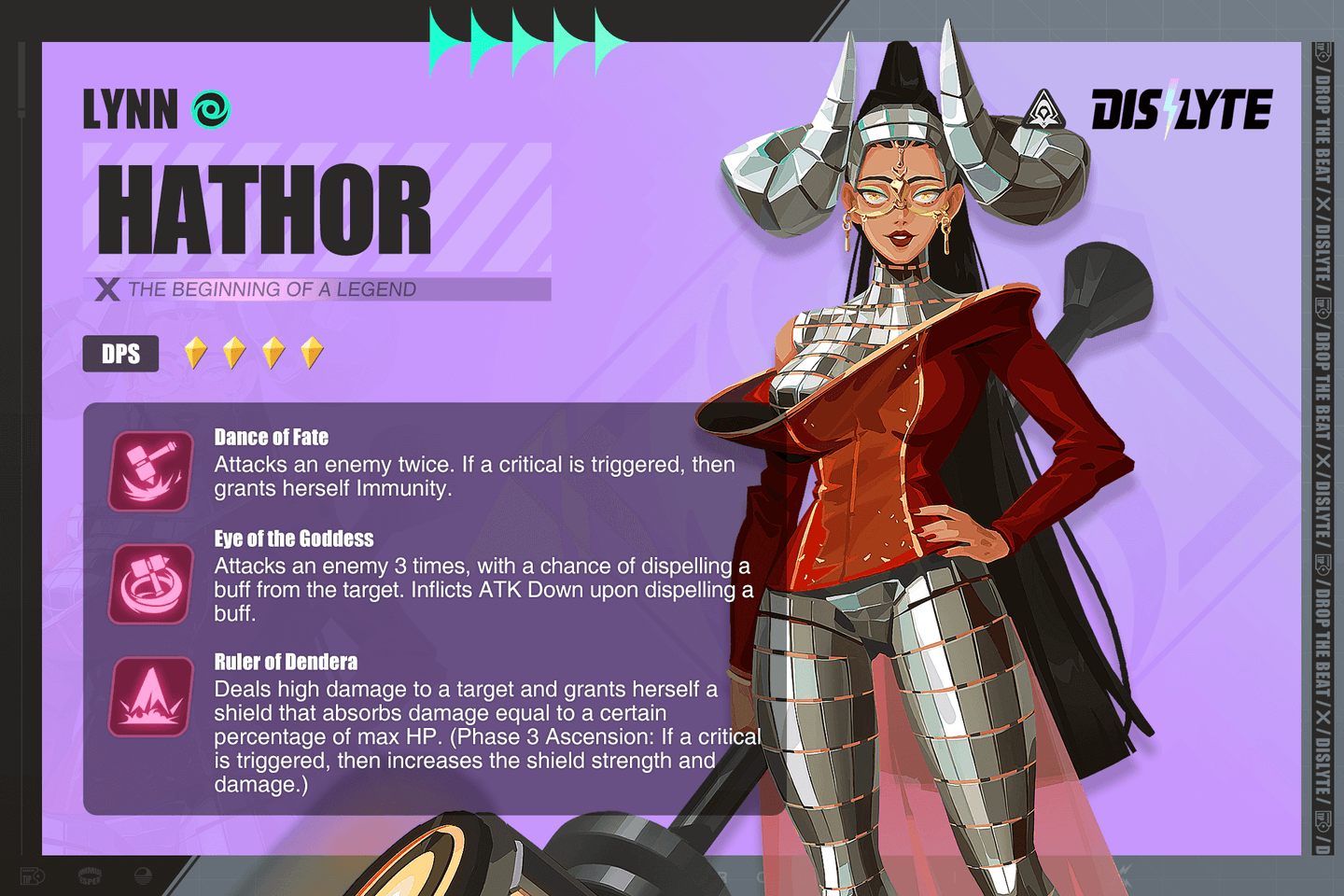 New Features
1. We've added a new "Path to Mastery" event. Complete a series of tests set up by 5 Esper Union Mentors to win a new Wind-attuned Epic Esper: Lynn (Hathor).
→Attend by tapping on the Events icon on the home screen.
An introduction to our new Esper:
Lynn (Hathor) is a DPS Esper with access to a versatile skillset including dispels, ATK Down debuffs, Immunity, and shields.
Lynn's first ability, Dance of Fate, attacks an enemy twice and grants a bout of Immunity if this attack lands a Critical Hit.
Lynn's second ability, Eye of the Goddess, allows her to attack an enemy 3 times, each of which can potentially dispel 1 buff from the target and thereafter inflict a 2-turn ATK Down debuff.
Lynn's third ability, Ruler of Dendera, grants her a shield while dealing significant damage to an individual enemy. Both shield and damage will become considerably stronger if this attack lands a Critical Hit after this ability is ascended.
Others:
The original leveling reward sent to players by mail has been changed into a "Trainee Milestones" event reward following this update. Players must now claim this leveling reward from the "Trainee Milestones" event page. The reward itself has not changed.
The "7-Day Sign-in" and "Daily Blindbox" events have been also moved to the Events page.
2. We've added 2 new

Shimmer-attuned Epic Espers: Anesidora (Pandora) and Bonnie (Eris). You can find them from the Gold Record Gacha following the update.
Anesidora (Pandora) is a DPS Esper with access to powerful HP percentage-based attacks and debuffs.
Anesidora's first ability, Prodigious Talent, deals damage to an enemy that scales based on her own ATK and max HP with a chance of inflicting a DEF Down debuff.
Her second ability, Doom Box, attacks an enemy twice also with damage that scales based on her own ATK and max HP. Furthermore, each of these attacks has a chance to dispel buffs from their target.
Anesidora can inflict a Pandora's Box debuff on all enemies for 2 turns with her third ability, Gift of the Gods, stunning enemies and removing a certain percentage of HP once the target takes 2 action turns. If Anesidora casts her Doom Box (post-Ascension) against an enemy already afflicted by Pandora's Box, then the Pandora's Box debuff triggers immediately.
Bonnie (Eris) is a support Esper with access to a versatile range of debuffs.
Bonnie's first ability, Dark Kiss, can potentially steal the target's AP while inflicting damage.
Bonnie's second ability, Misfortuned, has a chance to Stun targets while dealing damage.
Bonnie's third ability, Disputational, has a relatively high chance of dispelling a buff from all enemies and then channeling the number of buffs dispelled into a large AP bonus while damaging all enemies. Once this ability is ascended, enemies currently without a buff during the attack will suffer a 1-turn extension to their ability cooldowns.
3. We've added a new Tactics Exam system. The Exam presents players with an informative and challenging course on Epic and Legendary Esper abilities with a completion reward.
This edition only offers introductions to 5 Espers: Mona (Artemis), Jiang Man (Meng Po), Lewis (Ares), Heng Yue (Chang'e), and Long Mian (Ao Bing). We'll keep adding new content to the Tactics Exam system in future updates.
→You can access this system from the Esper Strategy Guide section.
4. We've added a new Repeat Battle feature that becomes available after Story 4-5 has been completed.
→ Players can use and configure Repeat Battle from the deployment interface in stages they have previously passed.
5. We've added a new Quick Promote feature to make it generally easier to promote Esper Star Ratings.
6. We've added a new S-Disassembler feature whereby a Strong/Fair Wave currently disassembles into 3 Fair/Basic Waves.
7. We've extended the main story for Chapters 9-10. If you've already cleared this section, you can check it out through the "Story Review" feature.
▌Adjustments and Optimizations
1. The Gold Record Gacha interface now displays the number of draws remaining before a guaranteed summoning.
2. We've made some changes to the Daily Activeness rewards:
20 Activeness Reward: 50 Stamina → 1 limited-time Stamina Pack
60 Activeness Reward: 3 Silver Records → 30 Organa
100 Activeness Reward: 50 Organa → 70 Organa
3. Story changes:
We've generally decreased the difficulty of Chapter 1-12 of the Story, but also similarly decreased the amount of Esper XP available upon completion of Story stages and Practice Stages.
We've had to make some changes to the "monster lineup" in Chapters 9-10 to fit our newly added stories.
We've added a new battle scene to Chapter 7.
We've slightly adjusted the Chapter Reward for Chapters 1-3.
4. Instance changes:
We've made the Ritual Miracle somewhat easier on Difficulty Lvl 1-2.
We've increased the difficulty of Levels 1-20 in the Spatial Tower while easing the difficulty of Levels 21-74. The adjustment will vary for different levels.
We've reduced the amount of XP available from clearing the Ritual Miracle and Sonic Miracle.
Silver Records are now dropped in the Sonic Miracle.
5. Store optimizations:
We've decreased the price of 6-Star Relics in the E-cash Shop from 408K to 308K.
One of the five Epic Spirimon available on rotation in the Cube Shop will now always be offered at a 40% discount.
We've reduced the Supply Voucher cost of redeeming Legendary Spirimon in the Tournament Shop from 1500 to 1200.
6. Course updates:
The Star Promotion Course now unlocks at Story stage 5-5 rather than 4-8.
We've modified the content, requirements, and rewards of some Courses in order to better provide guidance for players at different stages. After the update, you may encounter mission content changes and changes in rewards, but the total value of rewards you receive from the Courses system has not been decreased.
7. Display optimizations:
Stamina resources returned upon defeat or after exiting battle will now clearly be shown to players.
We've added stronger colors to better differentiate 5- and 6-Star Relics to avoid confusion.
Immunity and Shield icons are now much more easily identifiable in battle.
8. Improvements to Point War:
You can now view the current Captain Ability effect from the Point War deployment screen.
We've added some exclusive new combat background areas to Point War.
9. Some Esper names have been changed into more familiar and easily identifiable counterparts, including: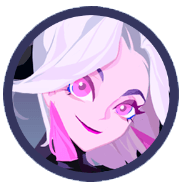 Coco (Medea) → Chloe (Medea)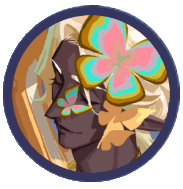 Faery (Freyr) → Fabrice (Freyr)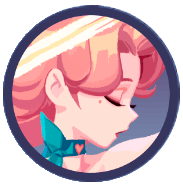 Malin (Freya) → Eira (Freya)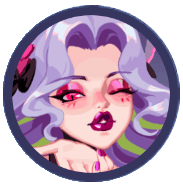 Eunice (Aphrodite) → Alexa (Aphrodite)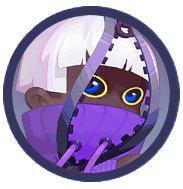 Lulu (Medjed) → Layla (Medjed)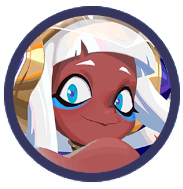 Nya (Heket) → Lauren (Heket)
10. We've made some updates to the Profile content of a number of Espers, including Chang Pu (Yao Ji), Melanie (Medusa), Catherine (Hela), Layla (Medjed), Li Ao (Tao Tie), Helena (Helen), David (Jason), Ye Suhua (Shao Siming), Mona (Artemis), Lauren (Heket), and Chloe (Medea).
11. You may now receive Stamina Supply Packs instead of Stamina Points in the 7-Day Sigh-in Event following the update, and the 7th-day reward has been changed to 2 Gold Records and an Epic Spirimon.
12. 2X Battle Speed and Auto Battle are now unlocked earlier
13. Spatial Tower now unlocks upon the completion of Story 2-8 and Point War will be unlocked after Story 4-8.
Esper Changes
1. Balance Adjustments made to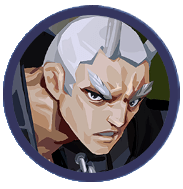 Ren Si (Black Tortoise):
The DEF shortfall-based damage bonus from Ren Si's third ability, True Warrior, has been changed into a passive effect based on his second ability, Life-giver (Passive), which means that he can now enjoy this bonus with his basic attacks.
The DEF Down debuff has been changed to Taunt in Ren Si's third ability, True Warrior.
2.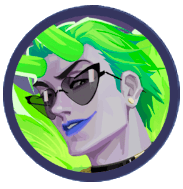 Triki's (Loki) Phase VI ascended stats have been changed from +20% RESIST to +20% ACC
▌Bug Fixes
1. Fixed an issue causing abnormal damage to the Linked counterpart when an allied
Esper equipped with the Hades Set attacked enemies afflicted by Q's (Eros) Link.
2. Fixed an issue causing abnormal damage upon the expiration of Eye of Horus, the debuff inflicted by Falken's (Horus) second ability, Eye of Vengeance(Passive).
3. Fixed a text issue with Li Ling's (Nezha) third ability, Altar, on the HP% Li Ling steals from the target.
4. Fixed an issue of how Hyde's (Hades) damage is calculated. This change does not have much effect on the actual amount of damage Hyde deals.
5. Fixed an inconsistency between the Esper stats shown on the Esper details screen and the actual stats.
6. Fixed an issue preventing Projecta Wailer from death when he wore the Hades Set and his third ability, Revenant (Passive), triggered.
7. Fixed a display issue where the NEW mark remained pending after you've used the Stamina Supply Pack.
Preview of Our Next Update:
Balance changes to Unky Chai (Yue Lao) and Biondina (Poseidon):
Right now the second ability of Unky Chai, Ties That Bind (Passive), is too overpowered, which has dominated the battlefield with certain lineups. We have to tweak him a bit to give a balanced gaming experience to all players. We're still working on the solutions, perhaps we may add a cooldown on this ability.
We're considering increasing the strength of Biondina's (Poseidon) third ability, Neptune's Wrath. At the moment it grants a strong "Ignore 100% DEF" bonus to enemies unbuffed. However, it's hard to unleash the full potential of this ability as it requires an exquisite lineup and excessive manual control. We plan to make the percentage of DEF ignored flexible and vary with the number of buffs on the target.
Other plans:
A Hard Mode for Story
Level 81-90 in the Spatial Tower
Esper Promotion Rewards
Relic Batch Edit and more
Stay Tuned!