Complete guide to finishing the event "Charity Show" in Dislyte. Looking for tips to get all of the rewards faster? Check out our advice in this article!
Quick Tips:
Max out the Surge of Inspiration as soon as possible to gain passive rewards over time.
Spent Energy to get Inspiration Points, which is the event currency (required for different activities).
Instruction
" 'Fundraising… Am I gonna be alright? I guess I just gotta do it. '
Ahmed received a call in his home in Utgard. It was an invitation to a charity show to which he gladly agreed to go. But unlike the usual events, he was asked to help raising funds. Hearing that all the proceeds were being donated to children from orphanages, Ahmed reluctantly agreed to help. A week later, everything was ready. However, on the eve of the charity show, he heard the staff yelling that something dreadful had occurred. "
Our next update will include an event called Charity Show, focused on Ahmed (Geb)' story. Let's see what it has in store for you!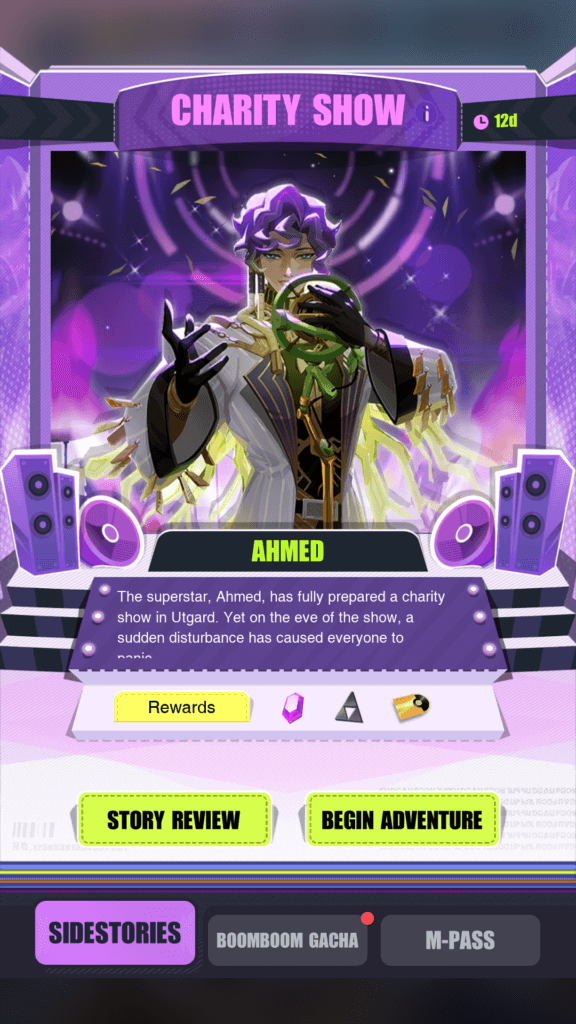 Event Rules
Event Time: 2022-06-21 (post-update) – 2022-07-05 (UTC+O)

Event Details:
Sidestories record the relevant Espers stories. Open Sidestories to recreate the events Espers have experienced.
Each event requires Inspiration Points to unlock. During the event, log in daily to get 3 Inspiration Points, and spend 60 Stamina in other instances to get 1 Inspiration Point.
Completing relevant events grants generous rewards. Event Types: Essays, Story Battles, Golden House, Mystery Trader, and Surge of Inspiration.
You must complete the prerequisite events to proceed to the next events.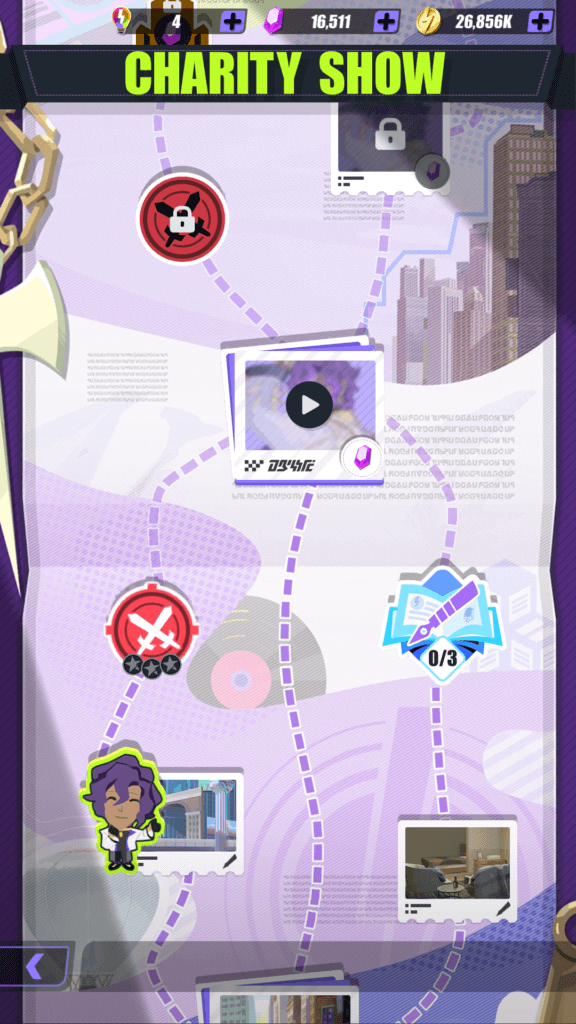 Essay:
Essays record the relevant Espers' experiences. After watching a story, you can replay it in Story Review, but you will not be rewarded again.
Story Battle:
Story Battles show you the battles Espers have encountered.
After you won a battle for the first time, you can go to the next event point; in addition, a higher difficulty challenge will be unlocked for the current battle point.
Golden House:
Golden House contains handsome rewards. Spend Inspiration Points to get rewards.
Mystery Trader:
Mystery Trader provides 4 chances to reset Relic Secondary Attributes, but only a Relic with 4 Secondary Attributes can be reset.
After an enhanced Relic is reset, the number of times each Secondary Attribute is enhanced will also be randomly assigned based on the total number of Enhancements the Relic has undergone.
Surge of Inspiration:
Surge of Inspiration will continuously produce Gold and Nexus Crystals. After unlocking the Surge of Inspiration, you can consume Inspiration Points to upgrade it, increasing the amount of Gold and Nexus Crystals it produces every hour.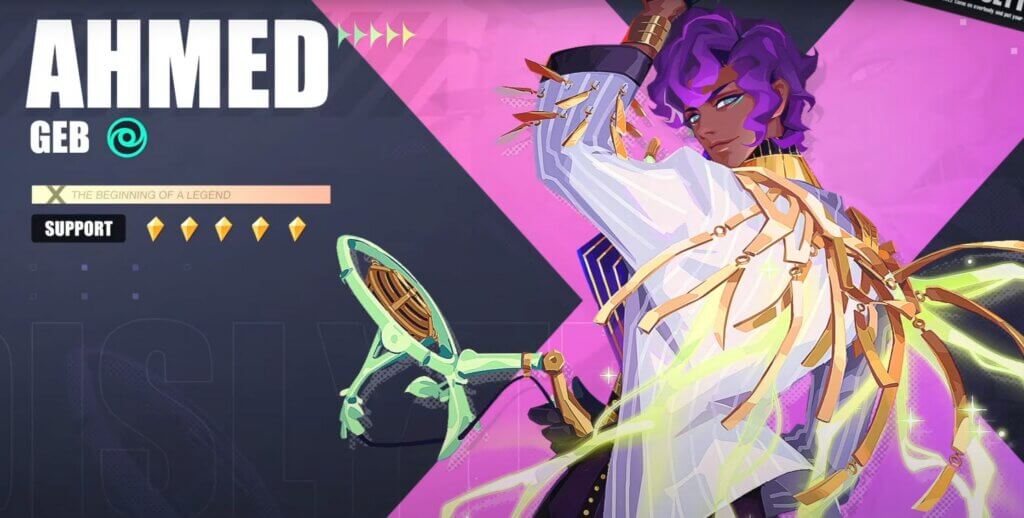 Ahmed (Geb) Time-Limited Drop Rate Up Event
Event Time: 2022-06-21 (post-update) – 2022-07-04 (UTC+O)
As he is the star Esper of this event, the probability of getting Ahmed (Geb) from the Gold Record pool will be greatly increased during the event via the following mechanisms:
The chance of getting Ahmed (Geb) out of all Legendary Espers starts at 10%.
If you haven't obtained Ahmed (Geb) after 450 summons, the next Legendary Esper summoned is guaranteed to be him.
This event ends the moment you get Ahmed (Geb).
During the event, you can claim Gold Records and Legendary Abilimon after reaching ærtain spinning thresholds in Echo.
The following rule still applies to this event: I Legendary Esper is guaranteed in the next summoning after 119 unsuccessful attempts.