Inside the Shadow Decree, Ophelia and Bonnie receive an investigation mission. They come to the stronghold in Hazlitt and find many suspicious signs.
Let's complete the Sidestories: Origami Love Event to receive a lot of rewards, including Nexus Crystal, Record Fragments, Gold, and a lot more!
Event lasts for 13 days.
Quick Tips:
Max out the Surge of Inspiration as soon as possible to gain passive rewards over time.
Spent Energy to get Inspiration Points, which is the event currency (required for different activities).
How to obtain Inspiration Points?
Log in daily to get 3x Inspiration Points.
Obtain 1x Inspiration Point for every 60 Stamina consumed.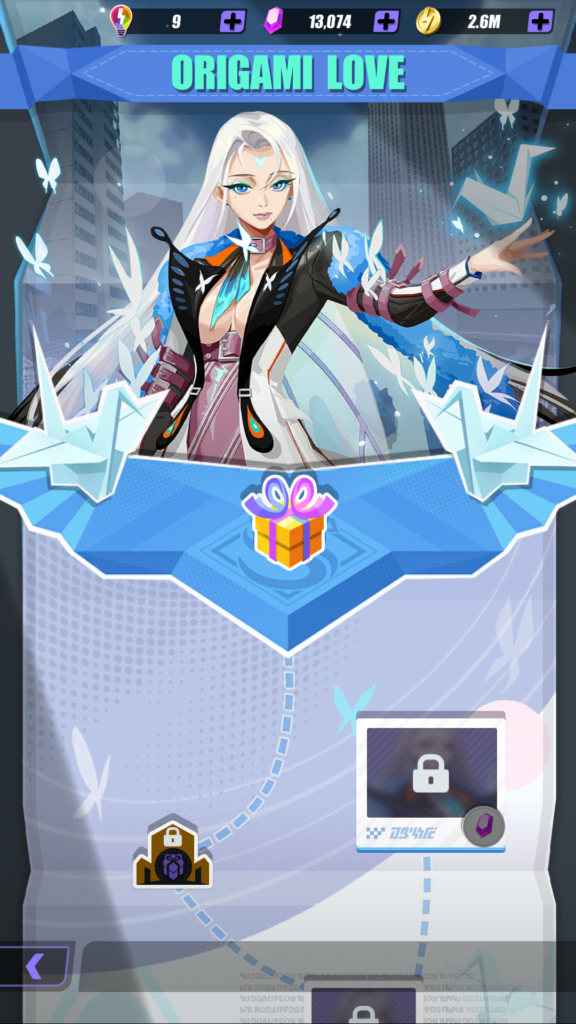 Sidestories
Sidestories collect different Espers' stories. Open Sidestories to replay events Espers have experienced.
Each event requires Inspiration Points to unlock. During the event, log in daily to get 3 Inspiration Points, and spend 60 Stamina in other instances to get 1 Inspiration Point.
Completing relevant events grants generous rewards. Event Types: Essays, Story Battles, Golden House, Mystery Trader, and Surge of Inspiration.
You must complete the prerequisite events to proceed to the next events. Essay • Essays record the relevant Espers' experiences.
After watching a story, you can replay it in Story Review, but you will not be rewarded again.
Story Battle
Story Battles show you the battles Espers have encountered. • You can proceed to the next event upon victory. In addition, the option to challenge a higher Difficulty level of the current battle stage will unlock. Golden House • Golden House contains handsome rewards. Spend Inspiration Points to get rewards. Mystery Trader • Mystery Trader provides 3 chances to reset Relic Secondary Attributes, but only a Relic with 4 Secondary Attributes can be reset.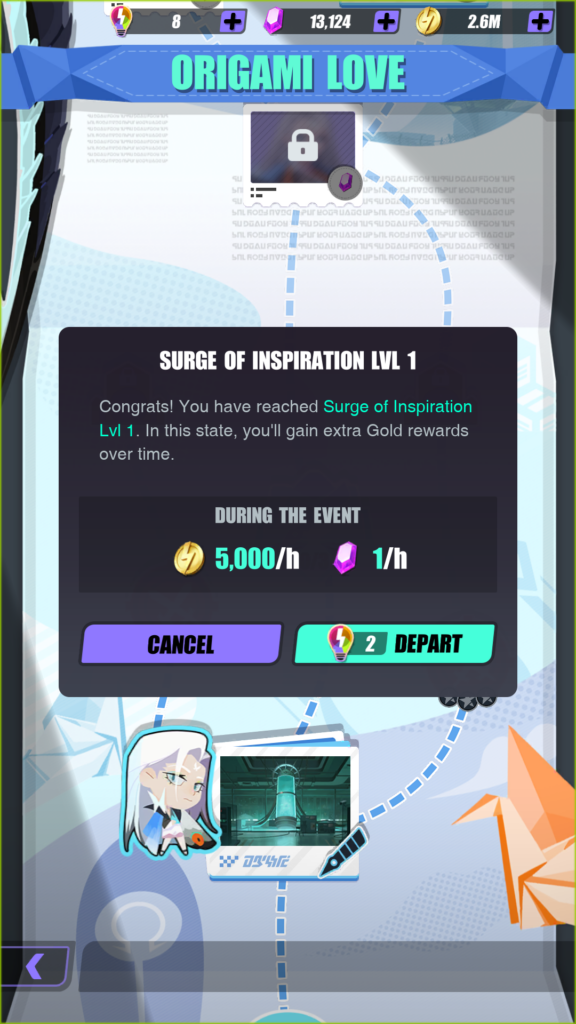 Surge of Inspiration
Surge of Inspiration produces Gold and Nexus Crystals continuously. Once unlocked, you can spend Inspiration Points to upgrade it to produce more Gold and Nexus Crystals per hour.
You should max this out as soon as possible.