The Esper Union, in conjunction with the largest game developer in Gyrate, has launched a virtual battle
platform — Fight Club. Entrants will be difficulty matched based on their strength and will be rewarded with extraordinary prizes after winning! Come for the fun, stay for the challenge!
Use Fight Tickets to enter the battle platform during the event, and select your opponent and victory rewards for this match.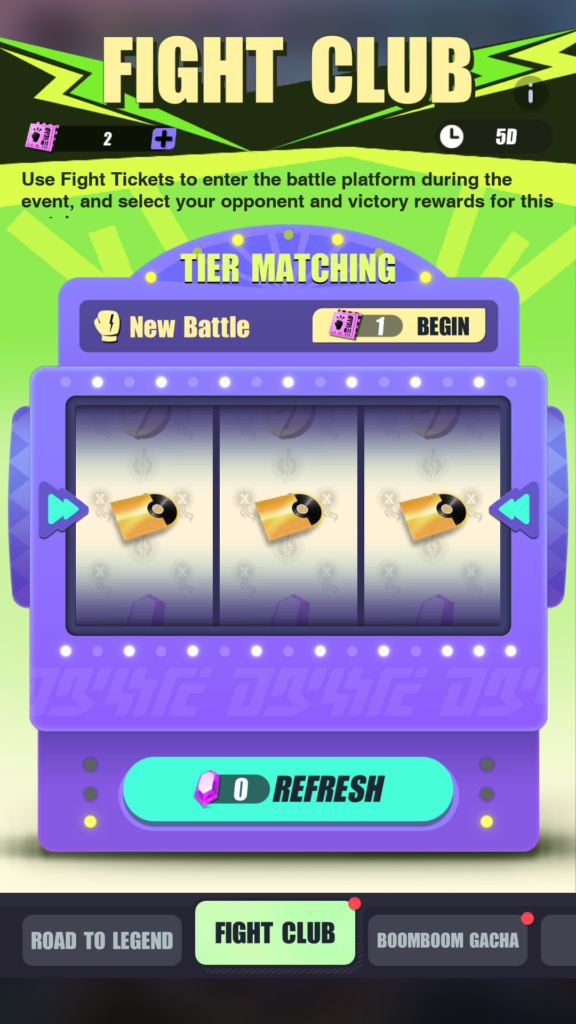 Fight Club Event Rules
During the event, players can spend Fight Tickets to enter the virtual battle platform. The platform will match 3 suitable opponents to players and grant rewards upon each victory.
Players can spend Nexus Crystals to refresh if they are not satisfied with matched opponents or rewards. The first reset is free, the second reset costs 10 Crystals, the third reset costs 15 Crystals, and so on.
Players can restart a battle with Fight Tickets. Once restarted, battle status and rewards will be reset, and new opponents will be matched.
Where to get Fight Club Ticket?
Players will get Fight Ticket x1 from daily logins and will get an extra by completing Daily Quests.