During the Dislyte Divine Support Event, you can support an Esper with your votes. The winning Esper will share their untold story in the next update.
After the event, players will get a limited-edition dynamic avatar of the Esper they support with the highest votes.
November Round: Fatum Sisters (Nornir) versus Intisar (Kauket)
Divine Support Event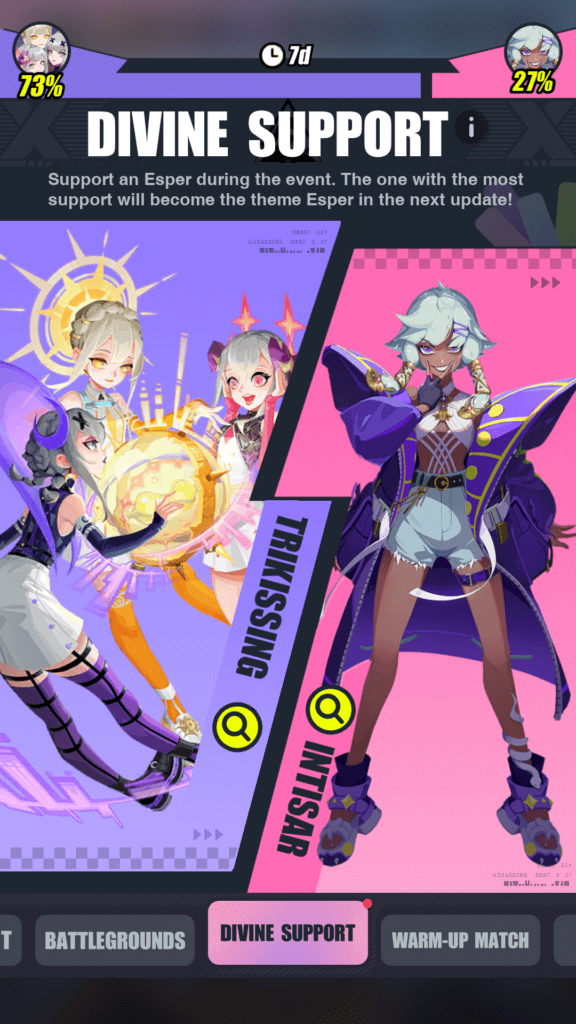 How to Obtain Support Sticks?
During the event, consume 20 Stamina to get 1 Support Stick.
Give 5 Support Sticks to get 1 Daily Gift from the Esper you support, up to 3 Gifts per day. The number of Support Sticks you can get and use is unlimited, so have fun and feel free to support all the Espers you like!

Who would you vote for? Please comment down below!